Otter Rock Marine Reserve - Final Recommendation, ODFW, 2010
---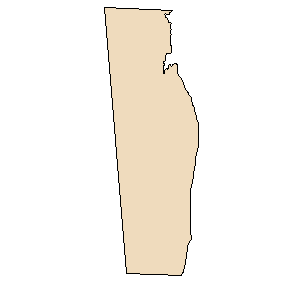 ---
Identification_Information
Data_Quality_Information
Spatial_Data_Organization_Information
Spatial_Reference_Information
Entity_and_Attribute_Information
Distribution_Information
Metadata_Reference_Information
---
Identification Information
Section Index
Citation:


Citation Information:


Originator: Oregon Coastal Management Program
Publication Date: 2.15.2011
Title: Otter Rock Marine Reserve - Final Recommendation, ODFW, 2010
Edition: 1
Geospatial Data Presentation Form: map


Description:


Abstract:

The State or Oregon has established two pilot marine reserve sites, a marine reserve at Otter Rock, north of Newport, and a marine reserve and associated marine protected area at Redfish Rocks, near Port Orford.
Three additional areas (including reserves and associated protected areas) were recommended by ODFW and approved by the Oregon Ocean Policy Advisory Council, including Cape Falcon, Cascade Head, and Cape Perpetua. These areas are pending implementation until there is legislative support and a budget for conducting the work.

One additional area is being considered as a Marine Reserve in the region of Cape Arago near Coos Bay. If approved by the Cape Arago Marine Reserves Recommendation Committee, a recommendation will be forwarded to the legislature from that group.


Purpose:

These layers were generated to display the areas of work under consideration from the Oregon public marine reserves process. These layers are solely for the use in cartographic representations of the areas.

Supplemental Information:

The State of Oregon is engaged in an ongoing process to designate marine reserves in Oregon?s Territorial Sea (generally, the ocean waters up to three nautical miles from shore). This has been a community-driven process, with community groups and individuals submitting twenty proposals for marine reserve sites in the fall of 2008. Out of those twenty proposals, the state?s Ocean Policy Advisory Council (OPAC) recommended six areas to move forward in the process.
In a unanimous vote on the House floor, and a near unanimous vote on the Senate floor, the Oregon Legislature codified OPAC?s recommendations by passing House Bill 3013 (HB 3013), a bill relating to the study, establishment and management of marine reserves.

Three of the areas under consideration went through a community team recommendation process, whereby areas were evaluated based upon their ecological significance and socio-economic impact. Three sets of recommendations were forwarded to ODFW, who then slightly modified one of the three areas to reduce the economic impact by slightly modifying the boundaries and conditions (Cape Falcon). All of the ODFW marine reserve area recommendations were then presented to the Oregon Ocean Policy Advisory Council, who approved all three site recommendations.


Time Period of Content:


Time Period Information:


Range of Dates/Times:


Beginning Date: 2/1/2011
Beginning Time: Unknown
Ending Date: Unknown
Ending Time: Unknown


Currentness Reference: ground condition


Status:


Progress: Complete
Maintenance and Update Frequency: None planned


Spatial Domain:


Bounding Coordinates:


West Bounding Coordinate: -124.07552
East Bounding Coordinate: -124.058106
North Bounding Coordinate: 44.753391
South Bounding Coordinate: 44.721524


Keywords:


Theme:


Theme Keyword Thesaurus: None
Theme Keyword: Marine Conservation
Theme Keyword: Marine Reserves
Theme Keyword: Community Process


Place:


Place Keyword Thesaurus: None
Place Keyword: Oregon Coast
Place Keyword: Nearshore Ocean
Place Keyword: Territorial Sea


Stratum:


Stratum Keyword Thesaurus: None
Stratum Keyword: Seafloor
Stratum Keyword: Ocean Surface
Stratum Keyword: Water Column
Stratum Keyword: Intertidal


Temporal:


Temporal Keyword Thesaurus: None
Temporal Keyword: Temporary


Access Constraints: None. Public Data
Use Constraints: These layers are designed for cartographic purposes only.
Point of Contact:


Contact Information:


Contact Person Primary:


Contact Person: Andy Lanier
Contact Organization: Dept. Of Land Conservation and Development


Contact Position: NOAA Coastal Management Fellow
Contact Address:


Address Type: mailing and physical address
Address: 635 Capitol St. NE
City: Salem
State or Province: OR
Postal Code: 97301
Country: USA


Contact Voice Telephone: (503) 373 - 0050 x246
Contact Facsimile Telephone: (503) 378 - 6033
Contact Electronic Mail Address: Andy.Lanier@state.or.us
Hours of Service: Regular Business Hours
Contact Instructions: Email preferred


Data Set Credit: Oregon Coastal Management Program
Native Data Set Environment: ESRI shapefile.

---
Data Quality Information
Section Index
Lineage:


Process Step:


Process Description: Metadata imported.
Process Date: 20110215
Process Time: 10:05:26


Cloud Cover: 0

---
Spatial Data Organization Information
Section Index
Direct Spatial Reference Method: Vector
Point and Vector Object Information:


SDTS Terms Description:


SDTS Point and Vector Object Type: G-polygon
Point and Vector Object Count: 1

---
Spatial Reference Information
Section Index
Horizontal Coordinate System Definition:


Planar:


Map Projection:


Map Projection Name: Lambert Conformal Conic
Lambert Conformal Conic:


Standard Parallel: 43
Standard Parallel: 45.5
Longitude of Central Meridian: -120.5
Latitude of Projection Origin: 41.75
False Easting: 1312335.958005
False Northing: 0


Planar Coordinate Information:


Planar Coordinate Encoding Method: Coordinate Pair
Coordinate Representation:


Abscissa Resolution: 0
Ordinate Resolution: 0


Planar Distance Units: international feet


Geodetic Model:


Horizontal Datum Name: North American Datum of 1983
Ellipsoid Name: Geodetic Reference System 80
Semi-major Axis: 6378137
Denominator of Flattening Ratio: 298.257

---
Entity and Attribute Information
Section Index
Detailed Description:


Entity Type:


Entity Type Label: OtterRock_FinalMR_ODFW_2010


Attribute:


Attribute Label: Area_sq_km


Attribute:


Attribute Label: Area_Sq_mi


Attribute:


Attribute Label: Area_Type


Attribute:
Attribute:


Attribute Label: FID
Attribute Definition: Internal feature number.
Attribute Definition Source: ESRI
Attribute Domain Values:


Unrepresentable Domain: Sequential unique whole numbers that are automatically generated.


Attribute:
Attribute:


Attribute Label: PERIMETER


Attribute:


Attribute Label: Shape
Attribute Definition: Feature geometry.
Attribute Definition Source: ESRI
Attribute Domain Values:


Unrepresentable Domain: Coordinates defining the features.

---
Distribution Information
Section Index
Distributor:


Contact Information:


Contact Person Primary:


Contact Person: Andy Lanier
Contact Organization: Dept. Of Land Conservation and Development


Contact Position: NOAA Coastal Management Fellow
Contact Address:


Address Type: mailing and physical address
Address: 635 Capitol St. NE
City: Salem
State or Province: OR
Postal Code: 97301
Country: USA


Contact Voice Telephone: (503) 373 - 0050 x246
Contact Facsimile Telephone: (503) 378 - 6033
Contact Electronic Mail Address: Andy.Lanier@state.or.us
Hours of Service: Regular Business Hours
Contact Instructions: Email preferred


Resource Description: Downloadable Data
Distribution Liability: None.
Standard Order Process:


Digital Form:


Digital Transfer Information:


Available Time Period:


Time Period Information:


Single Date/Time:


Calendar Date: Unknown
Time of Day: Unknown

---
Metadata Reference Information
Section Index
Metadata Date: 2/1/2011
Metadata Review Date:
Metadata Future Review Date:
Metadata Contact:


Contact Information:


Contact Person Primary:


Contact Person: Andy Lanier
Contact Organization: Dept. Of Land Conservation and Development


Contact Position: NOAA Coastal Management Fellow
Contact Address:


Address Type: mailing and physical address
Address: 635 Capitol St. NE
City: Salem
State or Province: OR
Postal Code: 97301
Country: USA


Contact Voice Telephone: (503) 373 - 0050 x246
Contact Facsimile Telephone: (503) 378 - 6033
Contact Electronic Mail Address: Andy.Lanier@state.or.us
Hours of Service: Regular Business Hours
Contact Instructions: Email preferred


Metadata Standard Name: FGDC Content Standards for Digital Geospatial Metadata
Metadata Standard Version: FGDC-STD-001-1998
Metadata Time Convention: local time
Metadata Access Constraints: None.
Metadata Security Information:


Metadata Security Classification: Unclassified

---
SMMS Metadata report generated 8/11/2011