Oregon Plan Core Areas in the Sixes Watershed, ODFW, 1996
---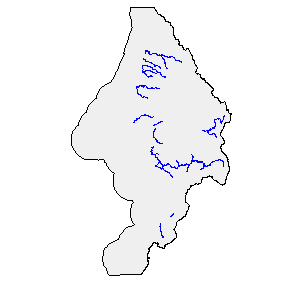 ---
Identification_Information
Data_Quality_Information
Spatial_Data_Organization_Information
Spatial_Reference_Information
Entity_and_Attribute_Information
Distribution_Information
Metadata_Reference_Information
---
Identification Information
Section Index
Citation:


Citation Information:


Originator: Milt Hill,Keith Hupperts
Publication Date: 1996
Title: Oregon Plan Core Areas in the Sixes Watershed, ODFW, 1996
Edition: 1996
Geospatial Data Presentation Form: Map
Publication Information:


Publication Place: Salem, OR
Publisher: Oregon Fish and Wildlife


Online Linkage: http://www.oregon-plan.org/reports.html


Description:


Abstract:

A GIS dataset delineating Oregon Plan Core Areas as designated in the Original Draft Oregon Plan dated August
6, 1996


Purpose: To illustrate and quantify the Core Areas
Supplemental Information:

Procedures_Used 1:100,000 scale hydrograpy was plotted and provided to staff involved in the Coastal Salmon
Restoration Initiative (CSRI) (now know as The Oregon Plan
for Salmon and Watersheds). Staff then delineated Core
Areas by species using procedures described in the
""Original Draft Plan"" dated August 19, 1996. This document
is available at http://www.oregon-plan.org/reports.html.
The specific delineation procedures are discussed in
SECTION VI-H. This information then added to the 1:100,000
hydrography as an item in the .aat. At a later date it was
converted to an event table displayed via routed 1:100,000
streams. 20040218 For purposes of Oregon Coastal Atlas
project this data was reprojected and clipped to Sixes basin
boundaries. Please refer to originators for original data
and further information regarding this data.


Time Period of Content:


Time Period Information:


Range of Dates/Times:


Beginning Date: 1996
Beginning Time: Unknown
Ending Date: 1996
Ending Time: Unknown


Currentness Reference: 1996


Status:


Progress: Complete
Maintenance and Update Frequency: Continually


Spatial Domain:


Bounding Coordinates:


West Bounding Coordinate: -124.703537
East Bounding Coordinate: -124.134727
North Bounding Coordinate: 43.122093
South Bounding Coordinate: 42.415104


Keywords:


Theme:


Theme Keyword Thesaurus: None
Theme Keyword: fish anadromous salmon planning


Place:


Place Keyword Thesaurus: None
Place Keyword: Oregon
Place Keyword: Sixes


Access Constraints: None
Use Constraints:

Maps of Core Areas for salmon are not intended to cause economic penalties to private landowners if salmon
currently concentrate for spawning or rearing in stream
reaches on their property. The maps are not intended to
endorse relaxation of existing environmental protection
rules in areas presently outside of Core Areas. Such
actions would serve to perpetuate existing geographic
patterns of salmon production within river basins and would
inhibit the restoration process.


Point of Contact:


Contact Information:


Contact Organization Primary:


Contact Organization: Oregon Fish and Wildlife
Contact Person: Milt Hill


Contact Position: GIS Program Coordinator
Contact Address:


Address Type: mailing and physical address
Address: 2501 SW First Ave
City: Portland
State or Province: OR
Postal Code: 97207
Country: US


Contact Voice Telephone: 503 872-5255 x5583
Contact Electronic Mail Address: milton.e.hill@state.or.us
Hours of Service: 8-5 m-f


Native Data Set Environment: t:\input_meta\habitat\oca\or_core

---
Data Quality Information
Section Index
Attribute Accuracy:


Attribute Accuracy Report: see below


Logical Consistency Report: see sup. info.
Completeness Report: see sup. info.
Positional Accuracy:


Horizontal Positional Accuracy:


Horizontal Positional Accuracy Report: intended for use at scale of 1:100,000


Vertical Positional Accuracy:


Vertical Positional Accuracy Report: NA


Lineage:


Source Information:


Source Citation:


Citation Information:


Originator: Oregon Fish and Wildlife
Publication Date: 1996
Title: 1:100,000 scale hydrograpy
Edition: 1996
Geospatial Data Presentation Form: map
Publication Information:


Publication Place: Portland, OR
Publisher: Oregon Fish and Wildlife


Online Linkage: http://www.dfw.state.or.us


Source Scale Denominator: 100000
Type of Source Media: digital file
Source Time Period of Content:


Time Period Information:


Range of Dates/Times:


Beginning Date: 1996
Beginning Time: Unknown
Ending Date: 1996
Ending Time: Unknown


Source Currentness Reference: 1996


Source Citation Abbreviation: 100k hydro
Source Contribution: linework


Process Step:


Process Description: linework used to identify core areas
Source Used Citation Abbreviation: 100k hydro
Process Date: 1996


Cloud Cover: 0

---
Spatial Data Organization Information
Section Index
Direct Spatial Reference Method: Vector
Point and Vector Object Information:


SDTS Terms Description:


SDTS Point and Vector Object Type: Complete Chain
Point and Vector Object Count: 899

---
Spatial Reference Information
Section Index
Horizontal Coordinate System Definition:


Planar:


Map Projection:


Map Projection Name: Lambert Conformal Conic
Lambert Conformal Conic:


Standard Parallel: 43
Standard Parallel: 45.5
Longitude of Central Meridian: -120.5
Latitude of Projection Origin: 41.75
False Easting: 400000
False Northing: 0


Planar Coordinate Information:


Planar Coordinate Encoding Method: Coordinate Pair
Coordinate Representation:


Abscissa Resolution: 0
Ordinate Resolution: 0


Planar Distance Units: international feet


Geodetic Model:


Horizontal Datum Name: North American Datum of 1983
Ellipsoid Name: Geodetic Reference System 80
Semi-major Axis: 6378137
Denominator of Flattening Ratio: 298.257

---
Entity and Attribute Information
Section Index
Detailed Description:


Entity Type:


Entity Type Label: or_core.aat
Entity Type Definition: Arc Attribute Table
Entity Type Definition Source: esri


Attribute:


Attribute Label: Species code
Attribute Definition: Species code
Attribute Definition Source: ODFW
Attribute Domain Values:


Enumerated Domain:


Enumerated Domain Value: 1
Enumerated Domain Value Definition: Coho
Enumerated Domain Value Definition Source: ODFW


Enumerated Domain:


Enumerated Domain Value: 2
Enumerated Domain Value Definition: Fall Chinook
Enumerated Domain Value Definition Source: ODFW


Enumerated Domain:


Enumerated Domain Value: 3
Enumerated Domain Value Definition: Spring Chinook
Enumerated Domain Value Definition Source: ODFW


Enumerated Domain:


Enumerated Domain Value: 4
Enumerated Domain Value Definition: Winter Steelhead
Enumerated Domain Value Definition Source: ODFW


Enumerated Domain:


Enumerated Domain Value: 5
Enumerated Domain Value Definition: Summer Steelhead
Enumerated Domain Value Definition Source: ODFW


Enumerated Domain:


Enumerated Domain Value: 6
Enumerated Domain Value Definition: Chum
Enumerated Domain Value Definition Source: ODFW


Overview Description:


Entity and Attribute Overview:

The only useful attributes in this coverage are the species codes in the .aat.


Entity and Attribute Detail Citation: see above

---
Distribution Information
Section Index
Distributor:


Contact Information:


Contact Organization Primary:


Contact Organization: Oregon Fish and Wildlife
Contact Person: Milt Hill


Contact Position: GIS Program Coordinator
Contact Address:


Address Type: mailing and physical address
Address: 2501 SW First Ave
City: Portland
State or Province: OR
Postal Code: 97207
Country: US


Contact Voice Telephone: 503 872-5255 x5583
Contact Electronic Mail Address: milton.e.hill@state.or.us
Hours of Service: 8-5 m-f


Resource Description: Oregon Core Areas 1996
Distribution Liability:

Maps of Core Areas for salmon are not intended to cause economic penalties to private landowners if salmon
currently concentrate for spawning or rearing in stream
reaches on their property. The maps are not intended to
endorse relaxation of existing environmental protection
rules in areas presently outside of Core Areas. Such
actions would serve to perpetuate existing geographic
patterns of salmon production within river basins and would
inhibit the restoration process.

---
Metadata Reference Information
Section Index
Metadata Date: 1/28/1999
Metadata Review Date: 1/28/1999
Metadata Future Review Date:
Metadata Contact:


Contact Information:


Contact Organization Primary:


Contact Organization: Oregon Fish and Wildlife
Contact Person: Milt Hill


Contact Position: GIS Program Coordinator
Contact Address:


Address Type: mailing and physical address
Address: 2501 SW First Ave
City: Portland
State or Province: OR
Postal Code: 97207
Country: US


Contact Voice Telephone: 503 872-5255 x5583
Contact Electronic Mail Address: milton.e.hill@state.or.us
Hours of Service: 8-5 m-f


Metadata Standard Name: FGDC CSDGM
Metadata Standard Version: FGDC-STD-001-1998

---
SMMS Metadata report generated 6/10/2005