Moolack Beach Zone 2 Relative Risk Area
---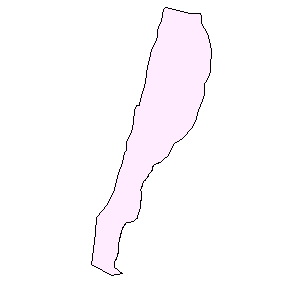 ---
Identification_Information
Data_Quality_Information
Spatial_Data_Organization_Information
Spatial_Reference_Information
Entity_and_Attribute_Information
Distribution_Information
Metadata_Reference_Information
---
Identification Information
Section Index
Citation:


Citation Information:


Originator: Oregon Department of Land Conservation and Development
Publication Date: 200106
Title: Moolack Beach Zone 2 Relative Risk Area
Edition: 2001
Geospatial Data Presentation Form: Map
Publication Information:


Publication Place: Salem, Oregon
Publisher: Oregon Ocean-Coastal Management Program


Other Citation Details:

The Newport Littoral Cell GIS was the inventory component of the littoral cell planning effort. It was a jointly
funded project between NOAA Coastal Service Center, and the
Oregon Coastal Management Program.


Online Linkage: http://www.lcd.state.or.us/coast/
Larger Work Citation:


Citation Information:


Originator:

Shoreland Solutions; Oregon Department of Land Conservation and Development


Publication Date: 200106
Title: Oregon Coastal Natural Hazards Geographic Information System
Publication Information:


Publication Place: Salem, Oregon
Publisher:

Shoreland Solutions; Oregon Department of Land Conservation and Development


Online Linkage: http://www.lcd.state.or.us/coast/


Description:


Abstract:

This shapefile represents the Zone 2 Relative Risk in the Moolack Beach segment of the Newport Littoral cell. As
Moolack Beach is characterized as a bluff-backed
deep-seated slide area, the width of 'Zone 2' is the median
bluff failure width measured in aerial photographs and in
the field, plus an additional 20 percent.


Purpose:

The object of the hazard assessment is to identify the areas most susceptible to erosion and provide a sensitivity
analysis bracketing the areas that could potentially erode.
The first step characterizes the shoreline and backshore
identifying the dune, bluff or sea cliff, and inlet-backed
shoreline segments. For each of these types of shoreline
segments, a different risk methodology was applied.


Supplemental Information:

Headlands on the Oregon Coast segment the shoreline into a series of compartments known as littoral cells or sandsheds
that form a natural boundary to study the regional effects
of coastal erosion. Oregon has taken a regional approach to
coastal hazards planning. By understanding regional
sediment dynamics and processes, coastal hazards can be
better understood and avoided. Three
primary components of littoral cell planning include
inventory, risk assessment and implementation. Inventory
data depicting physical, cultural, and risk themes was
collected at a tax parcel scale (1:1,200) and incorporated
into a GIS (Marra 1995). The risk assessment applies
several techniques to identify hazardous areas along the
ocean front. Some of these techniques include: air photo
analyses of historical shorelines, comparison of historic
beach and bluff profiles (including LIDAR), geologic
mapping, house to bluff measurements, and the application
of a geometric model of dune erosion. The inventory and
risk analyses inputted into the GIS facilitate hazard and
policy analyses and expedite oceanfront planning. Benefits
of sandshed planning include consistent hazard assessment,
reduction of cumulative and adverse impacts, and
incorporation of science into the decision making process.


Time Period of Content:


Time Period Information:


Range of Dates/Times:


Beginning Date: 1995
Beginning Time: Unknown
Ending Date: 2001
Ending Time: Unknown


Currentness Reference: 2001


Status:


Progress: Complete
Maintenance and Update Frequency: As needed


Spatial Domain:


Bounding Coordinates:


West Bounding Coordinate: -90.8114
East Bounding Coordinate: -90.7739
North Bounding Coordinate: 48.7729
South Bounding Coordinate: 48.7222


Keywords:


Theme:


Theme Keyword Thesaurus: None
Theme Keyword: risk zone
Theme Keyword: relative risk
Theme Keyword: hazards
Theme Keyword: erosion


Place:


Place Keyword Thesaurus: None
Place Keyword: newport
Place Keyword: Moolack Beach
Place Keyword: oregon
Place Keyword: northwest


Access Constraints: None
Use Constraints: None
Point of Contact:


Contact Information:


Contact Organization Primary:


Contact Organization: Shoreland Solutions
Contact Person: John Marra


Contact Position: Geologist
Contact Address:


Address Type: mailing and physical address
Address: 800 NE Oregon St #18
City: Portland
State or Province: Oregon
Postal Code: 97232
Country: USA


Contact Voice Telephone: (503) 373-0050
Contact Facsimile Telephone: (503) 731-4068
Contact Electronic Mail Address: marrajj@fbo.com


Native Data Set Environment: ArcView version 3.2 shapefile format

---
Data Quality Information
Section Index
Completeness Report:

The data are complete for the specified area. See the other 12 segments of shoreline for a complete picture of relative
risk in the Newport littoral cell.


Positional Accuracy:


Horizontal Positional Accuracy:


Horizontal Positional Accuracy Report:

For the purposes of assessing relative risk in bluff-backed segments of Newport shoreline a distinction is made between
deep-seated landslides (DS) and shallow sloughs (SS). Of
the ten segments of bluff-backed shoreline six are treated
as deep-seated landslides. These include the Henderson
Creek, South Newport, North Agate, and North Yaquina Head
segments. The relative risk in these settings is defined as
the landward extent of slope failure projected to occur
during a deep-seated landsliding event. Specifically, the
width of 'zone 1' is the median bluff failure width
measured in aerial photographs and the field. The width of
'zone 2' is the median bluff failure width plus an
additional 20 percent. This factor of safety accounts for a
reasonable amount of uncertainty associated with the
measurement. In both cases the reference feature that the
total distance is measured landward from is the crest of
the landward-most active headwall of the landslide. The
location of this reference feature was established through
the analysis of aerial photographs and field reconnaissance mapping.


Lineage:


Source Information:


Source Citation:


Citation Information:


Originator: Oregon Department of Land Conservation and Development
Publication Date: 200106
Title: Moolack Beach Zone 1 Relative Risk Area
Edition: 2001
Geospatial Data Presentation Form: map
Publication Information:


Publication Place: Salem, Oregon
Publisher: Oregon Ocean-Coastal Management Program


Online Linkage: http://www.lcd.state.or.us/coast/
Larger Work Citation:


Citation Information:


Originator:

Shoreland Solutions; Oregon Department of Land Conservation and Development


Publication Date: 200106
Title: Oregon Coastal Natural Hazards Geographic Information System
Publication Information:


Publication Place: Salem, Oregon
Publisher:

Shoreland Solutions; Oregon Department of Land Conservation and Development


Online Linkage: http://www.lcd.state.or.us/coast/


Source Scale Denominator: 1200
Source Time Period of Content:


Time Period Information:


Range of Dates/Times:


Beginning Time: Unknown
Ending Time: Unknown


Source Information:


Source Citation:


Citation Information:


Originator: Oregon Department of Land Conservation and Development
Publication Date: 200106
Title: Moolack Beach Zone 1 Relative Risk Area
Edition: 2001
Geospatial Data Presentation Form: map
Publication Information:


Publication Place: Salem, Oregon
Publisher: Oregon Ocean-Coastal Management Program


Online Linkage: http://www.lcd.state.or.us/coast/
Larger Work Citation:


Citation Information:


Originator:

Shoreland Solutions; Oregon Department of Land Conservation and Development


Publication Date: 200106
Title: Oregon Coastal Natural Hazards Geographic Information System
Publication Information:


Publication Place: Salem, Oregon
Publisher:

Shoreland Solutions; Oregon Department of Land Conservation and Development


Online Linkage: http://www.lcd.state.or.us/coast/


Source Scale Denominator: 1200
Source Time Period of Content:


Time Period Information:


Range of Dates/Times:


Beginning Time: Unknown
Ending Time: Unknown


Process Step:


Cloud Cover: 0

---
Spatial Data Organization Information
Section Index
Direct Spatial Reference Method: Vector
Point and Vector Object Information:


SDTS Terms Description:


SDTS Point and Vector Object Type: GT-polygon composed of chains
Point and Vector Object Count: 1

---
Spatial Reference Information
Section Index
Horizontal Coordinate System Definition:


Planar:


Map Projection:


Map Projection Name: Lambert Conformal Conic
Lambert Conformal Conic:


Standard Parallel: 43
Standard Parallel: 45.5
Longitude of Central Meridian: -120.5
Latitude of Projection Origin: 41.75
False Easting: 400000
False Northing: 0


Planar Coordinate Information:


Planar Coordinate Encoding Method: Coordinate Pair
Coordinate Representation:


Abscissa Resolution: 0
Ordinate Resolution: 0


Planar Distance Units: international feet


Geodetic Model:


Horizontal Datum Name: North American Datum of 1983
Ellipsoid Name: Geodetic Reference System 80
Semi-major Axis: 6378137
Denominator of Flattening Ratio: 298.257

---
Entity and Attribute Information
Section Index
Detailed Description:


Entity Type:


Entity Type Label: s1z1py.dbf
Entity Type Definition: Shapefile Attribute Table
Entity Type Definition Source: None


Attribute:


Attribute Label: Area
Attribute Definition: Area of polygon
Attribute Definition Source: Software generated
Attribute Domain Values:


Unrepresentable Domain: Software computed


Attribute:


Attribute Label: Hectares
Attribute Domain Values:


Range Domain:


Range Domain Minimum: 98.574
Range Domain Maximum: 98.574


Attribute:


Attribute Label: Id
Attribute Domain Values:


Range Domain:


Range Domain Minimum: 0
Range Domain Maximum: 0


Attribute:


Attribute Label: Perimeter
Attribute Definition: Perimeter of polygon
Attribute Definition Source: Software generated
Attribute Domain Values:


Unrepresentable Domain: Software computed


Attribute:


Attribute Label: Ref
Attribute Definition: Identified Reference Feature (relative risk zone reference number)
Attribute Domain Values:


Unrepresentable Domain: Character Field


Attribute:


Attribute Label: Rzw
Attribute Definition:

Relative Risk Zone Width - calculated average value of high relative risk for given risk zone (feet from reference feature).


Attribute Domain Values:


Range Domain:


Range Domain Minimum: 120
Range Domain Maximum: 120


Attribute:


Attribute Label: S1z1py_
Attribute Domain Values:


Range Domain:


Range Domain Minimum: 2
Range Domain Maximum: 2


Attribute:


Attribute Label: S1z1py_id
Attribute Domain Values:


Range Domain:


Range Domain Minimum: 1
Range Domain Maximum: 1


Attribute:


Attribute Label: Setting
Attribute Definition: General morphologic setting of reference location
Attribute Domain Values:


Unrepresentable Domain: Character Field

---
Distribution Information
Section Index
Distributor:


Contact Information:


Contact Organization Primary:


Contact Organization: Oregon Department of Land Conservation and Development
Contact Person: Randy Dana


Contact Position: GIS Coordinator
Contact Address:


Address Type: mailing and physical address
Address: 800 NE Oregon St #18
City: Portland
State or Province: Oregon
Postal Code: 97232
Country: USA


Contact Voice Telephone: 503-731-4065 x 31
Contact Facsimile Telephone: 503-731-4068
Contact Electronic Mail Address: randy.dana@state.or.us


Distribution Liability:

THE DATA AND ASSOCIATED DATA FILES ON THIS CD-ROM ARE PROVIDED ""AS IS,"" WITHOUT WARRANTY TO THEIR PERFORMANCE,
MERCHANTABLE
STATE, OR FITNESS FOR ANY PARTICULAR PURPOSE. THE ENTIRE
RISK
ASSOCIATED WITH THE RESULTS AND PERFORMANCES OF THE DATA IS
ASSUMED
BY THE USER. THIS DATA IS NOT FOR NAVIGATIONAL OR LEGAL PURPOSES.


Custom Order Process: Please Contact Randy Dana at the Oregon Coastal program of DLCD.

---
Metadata Reference Information
Section Index
Metadata Date: 1/1/2001
Metadata Review Date:
Metadata Future Review Date:
Metadata Contact:


Contact Information:


Contact Organization Primary:


Contact Organization: Oregon Department of land Conservation and Development
Contact Person: Tanya Haddad


Contact Position: NOAA CSC Fellow
Contact Address:


Address Type: Mailing and physical address
Address: 800 NE Oregon St #18
City: Portland
State or Province: Oregon
Postal Code: 97232
Country: USA


Contact Voice Telephone: (503) 731-4065 x30
Contact Facsimile Telephone: (503)731-4068
Contact Electronic Mail Address: tanya.haddad@state.or.us


Metadata Standard Name: FGDC CSDGM
Metadata Standard Version: FGDC-STD-001-1998

---
SMMS Metadata report generated 10/2/2002